Dr. Nitin Chanderwal
Associate Professor, University of Cincinnati, USA | Ph.D. in Computer Science & Engineering | (Visiting Faculty)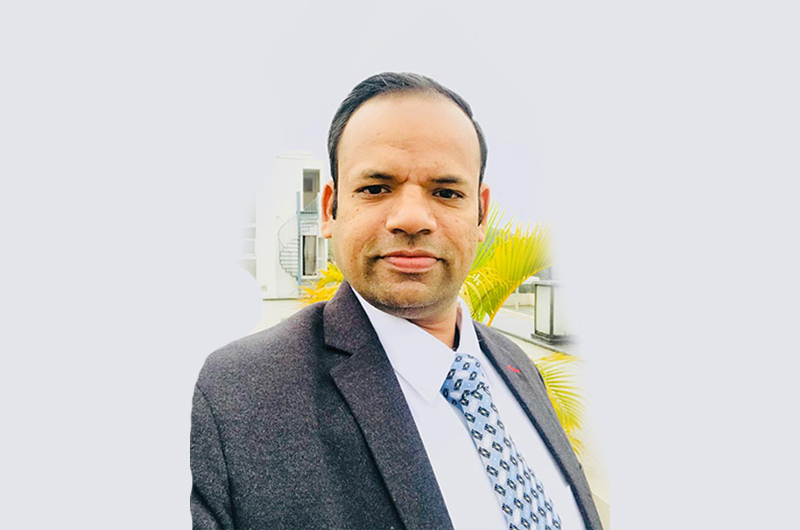 Dr. Nitin is currently working as a Associate Professor Educator-Full Time in the Department of Electrical Engineering and Computer Science, University of Cincinnati. In the past he has worked as Associate Professor-Full Time of Information Systems and Analytics at IIM Shillong, Meghalaya, INDIA. During his tenure at IIM Shillong he has also served as Chairperson for the Areas of Information Systems and Analytics & IT Services and Website Committee. During 2017-2018, he was associated with University of Cincinnati as Professor Educator in the Department of EECS at, OH and during 2010-2011 as First Tier Bank Professor in the Peter Kiewit Institute at University of Nebraska at Omaha, NE, USA.
He has done his Ph.D. in Computer Science & Engineering from Jaypee University of Information Technology, India and University of Florida (UF), Gainesville, FL, USA under student exchange program, specifically he has completed 12 credits course work from UF.
Dr. Nitin is IBM certified engineer, a Life Member of IAENG, Senior Member of IEEE, ACM & IACSIT and Member of SIAM and ACIS and have published 195+ Research Papers in peer reviewed International Journals & Transactions, Book Chapters, Symposium, Conferences and Position. He has more than 50 academic and research awards. His research interest includes Blockchain Technology, Cyber Physical Systems, Big Data Analytics, Social Networks especially Computer Mediated Communications & Flaming, Interconnection Networks & Architecture, Fault-tolerance & Reliability, NoCs, SoCs, and NiPs, Application of Stable Matching Problems, Stochastic Communication and Sensor Networks. He received first India Patent on March 06, 2020 and second Patent is in press.
He also serves as an Associate Editor of the International Journal of Parallel, Emergent and Distributed Systems, Taylor and Francis, UK and IEEE Access, IEEE, USA. In addition to this, he is also serving as referee for the Journal of Parallel and Distributed Computing; Computer Communications; Computers and Electrical Engineering; Mathematical and Computer Modelling-Elsevier Sciences, The Journal of Supercomputing, Springer and International Journal of System Science, Taylor & Francis.