Dr. Virendra Kumar Shrivastava
Professor (Big Data Analytics) | Ph.D. (Data Mining), M. Tech. Hons. (Computer Technology Applications)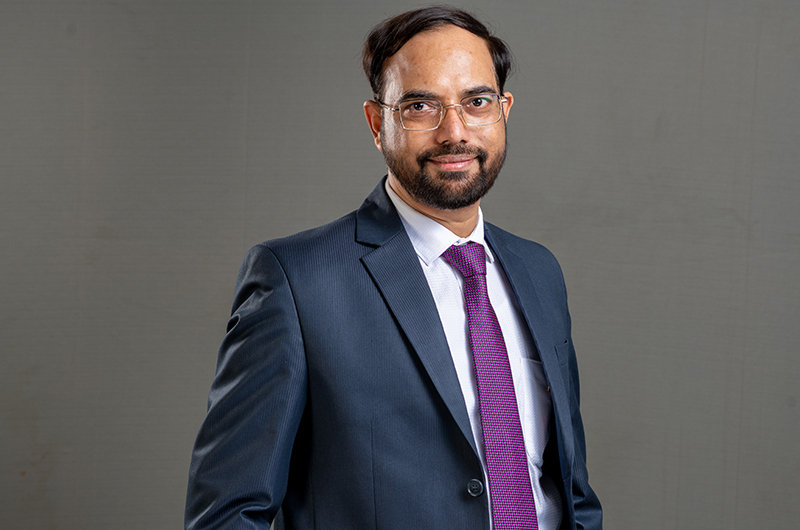 Dr. Virendra Kumar Shrivastava, Professor (Big Data Analytics) at Adani Institute of Digital Technology Management (AIDTM).
He has 19+ years of experience in teaching, research, and administration in Indian and UK Universities. He is conversant with Learning Objective based system development, implementation of quality standards, Curriculum Design, institutional accreditation activities, AICTE, and Higher Education regulations.
He has closely worked with Staffordshire International advisor for Academic planning, monitoring, and quality control. He has also worked with JK Industries. He has travelled to various countries for presenting his research activities & academic alliances to Europe, Malaysia, Bhutan and Nepal.
Dr. Virendra Kumar has received M. Tech. Honors in Computer Technology Applications and Doctor of Philosophy in Data Mining. He was selected for European Union Erasmus Mundus research scholarship under FUSION project.
Post Doctorate Research Certificate from University of Lumiere of Lyon2, France, CMI Level 5 Certificate in Management and Leadership from Chartered Management Institute of London and Awarded "Eminent Director of Leading Institute of India" by Competition Success Review (CSR) in 2017.
Apart from publishing several research articles, book chapters, filed and granted four patents in India and Australia IP, he edited IEEE international conference proceedings. Technical Chair for 11th Springer International Conference on Advanced Computing & Communication Technologies (ICACCT 2018). He has earned certifications in Machine Learning, Data Science, AI, Deep Learning and Blockchain.
Patents:
In-Bed Exercising and Monitoring Device (IP Australia)
Patent No: 2021100325 Date of Grant: 31 March 2021
Self-Sanitizing Attendance Recorder with Thermal Screening (IP Australia)
Patent number: 2020104395 Date of Grant: 03.03.2021
Bio-Printing Device and System for Wound Healing (IP India)
Patent Application No: 202111006553 A Publication Dated 19.02.2021
Apparatus and Material for Multi Material Extrusion Based 3D Printing (IP India)
Patent Application No: 202011054516A Publication Dated 18.12.2020